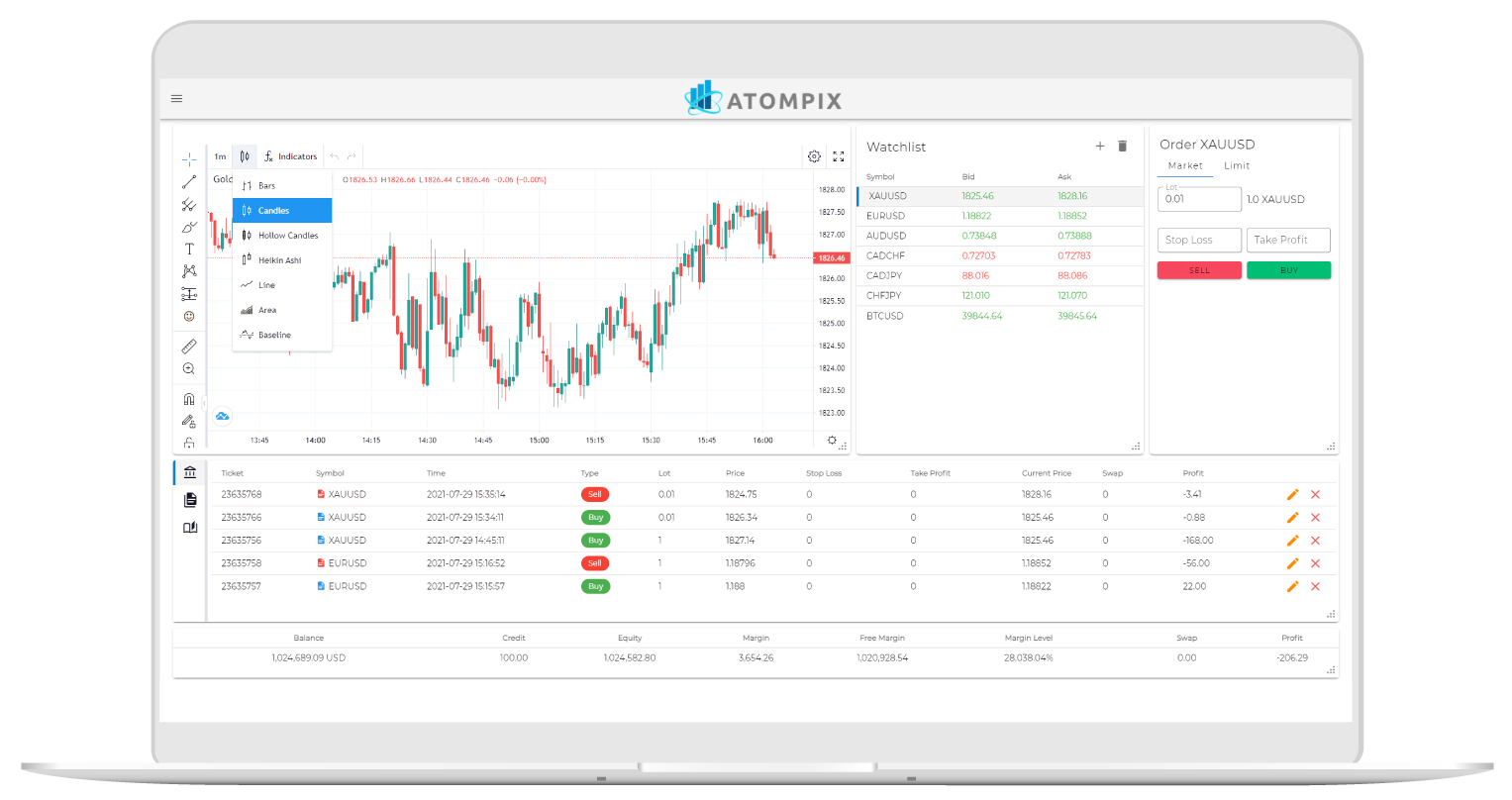 Trading platform features
Atompix is a premium multi-asset platform for trading Forex, Crypto, Stocks, Commodities and Indices. Its extensive trading features allows for one of the most effortless trading experiences.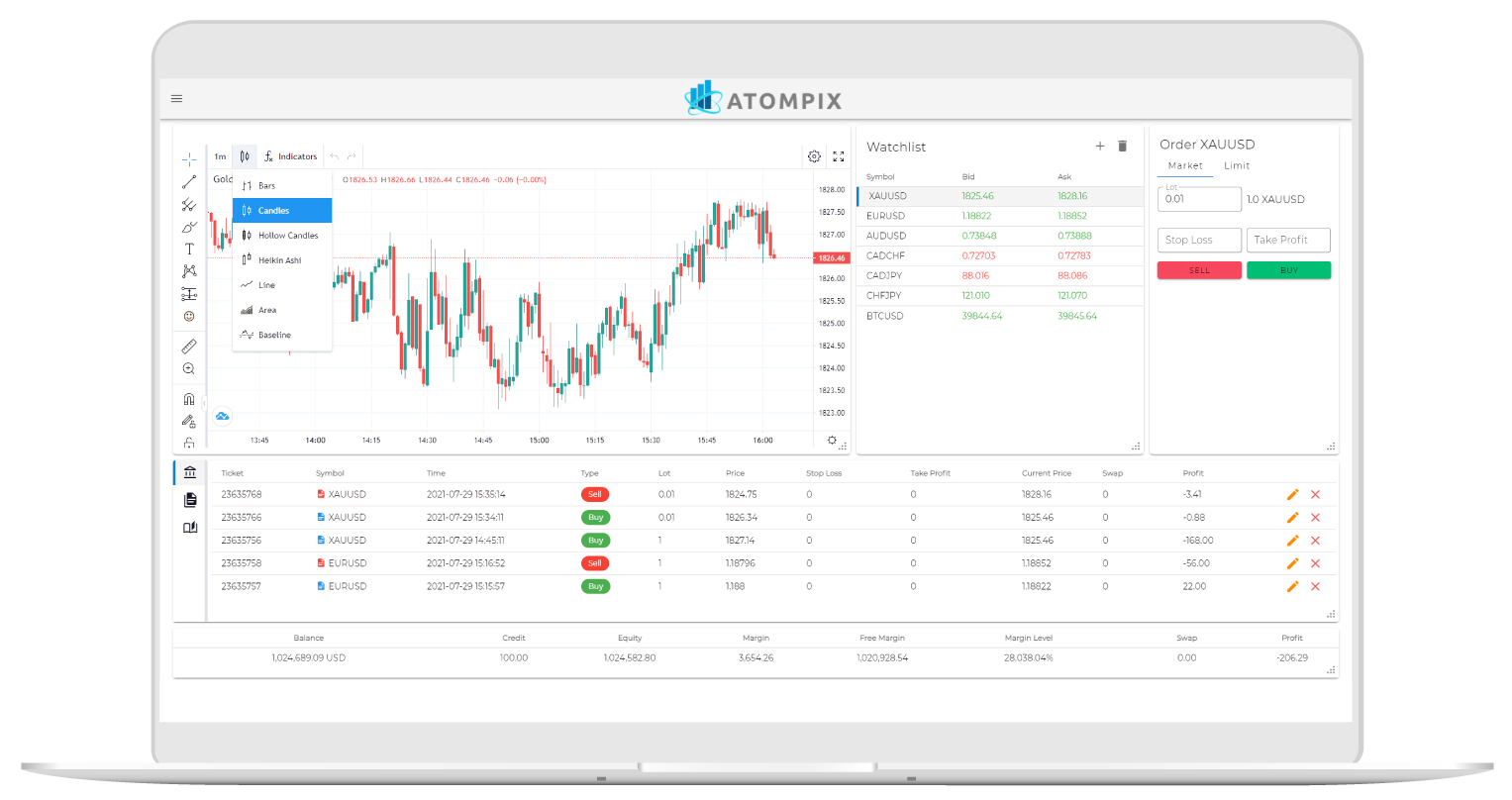 Trading indicators are tools applied to charts in order to make reading the market more clear. Atompix has over 100 indicators to help improve your trading experience, including some of the leading indicators like Relative Strength Index, Stochastic RSI, Bollinger Bands and more.
Chart types are crucial to technical analysis and successful trading, they can help you decide when to enter and exit a position. Atompix provides some of the most well known and useful charts to make the best possible trades, including: bars, candles, hollow candles, heikin ashi, line, area and baseline.
Drawing tools are a crucial part of trend analysis in the market. Atompix provides a variety of drawing tools to help you make the best trading decisions, including: geometric shapes, measures, patterns, prediction & measurement and much more. All tools can be found on the left of the chart and can be used by selecting on the tool of your choice.
Get instant information for over 1500 instruments across Forex, Stocks, Commodities, Indices, Cryptos and Futures.
The order & positions tracker provides a summary of orders, positions, and accounts.In this window, you can flatten entire positions or simply modify pending orders.
In this tab, view all previous trades or filter your search by date and by symbol by clicking on the 'filter' button at the top.
Pending & Immediate trading executions
A pending order allows you to set orders that will be activated once certain conditions are met. Immediate executions open transactions at the exact price currently quoted on the market. Atompix gives you the option to choose between pending and immediate trading executions.
Pending & Immediate trading executions
Technical Analysis is an essencial part of successful trading. Atompix offers some of the most powerful tools needed for effective technical analysis, including trend indicators, oscillators, volatility measures and line drawings.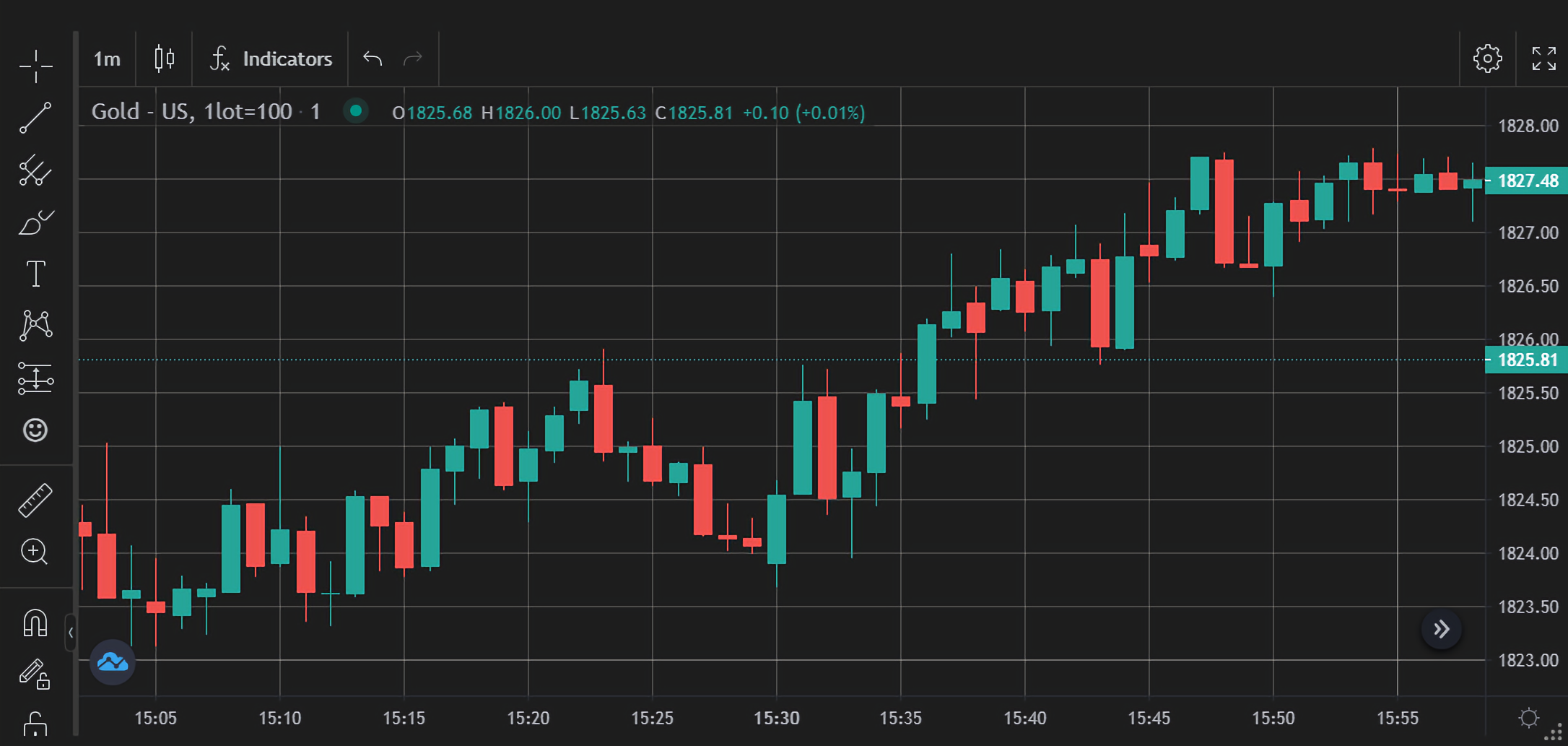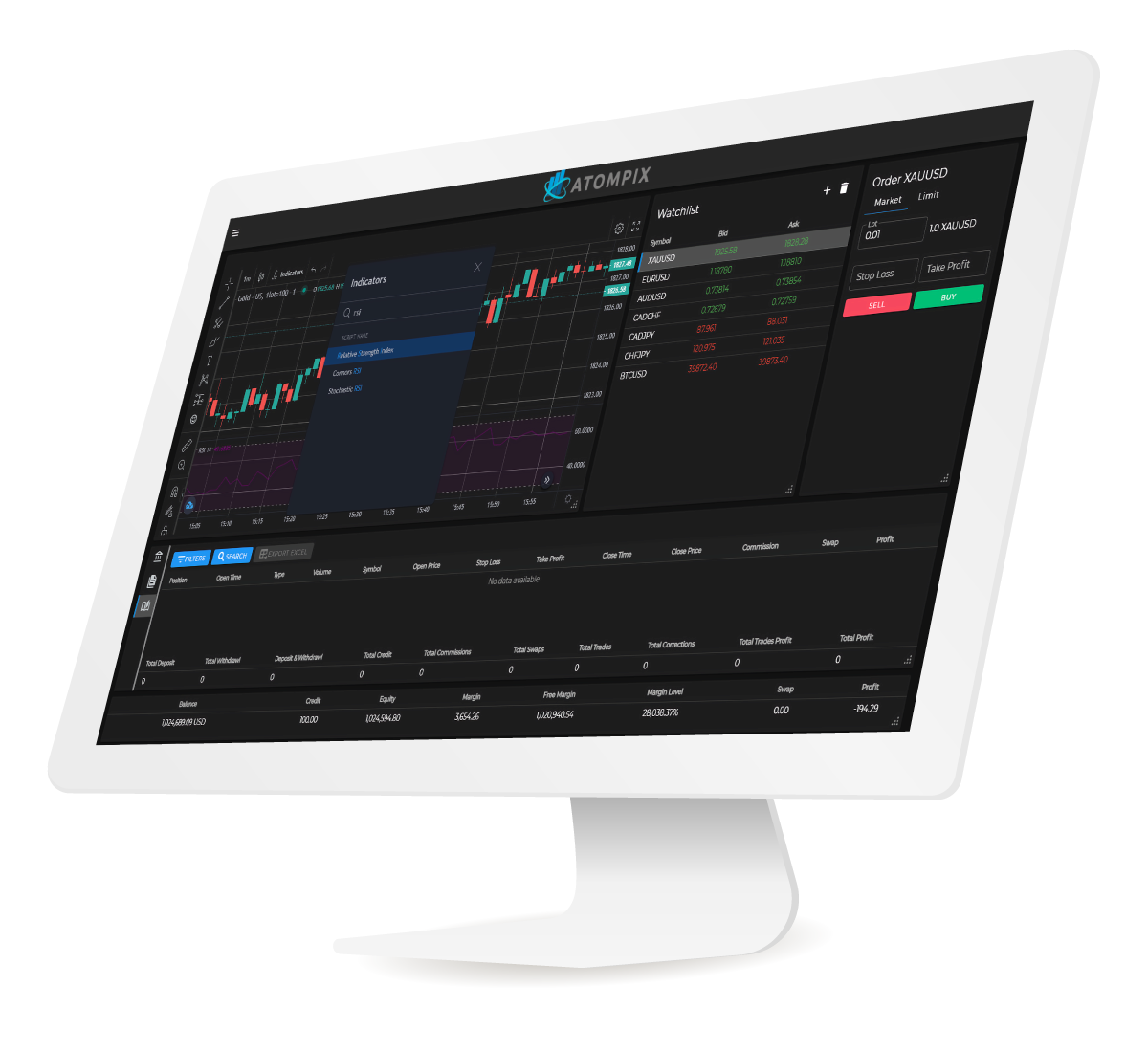 The Atompix trading platform is available in English, French, Italian, Russian and Portuguese with the aim to introduce new languages in the near future. Our customer support team speaks your language and is available 24/5 for your assistance.