Complete Solution for Brokers
Startup your own brokerage business with Atompix. This Next Generation platform technology allows for easy integration, attractive pricing, powerful trading functions and fast entry to the financial markets.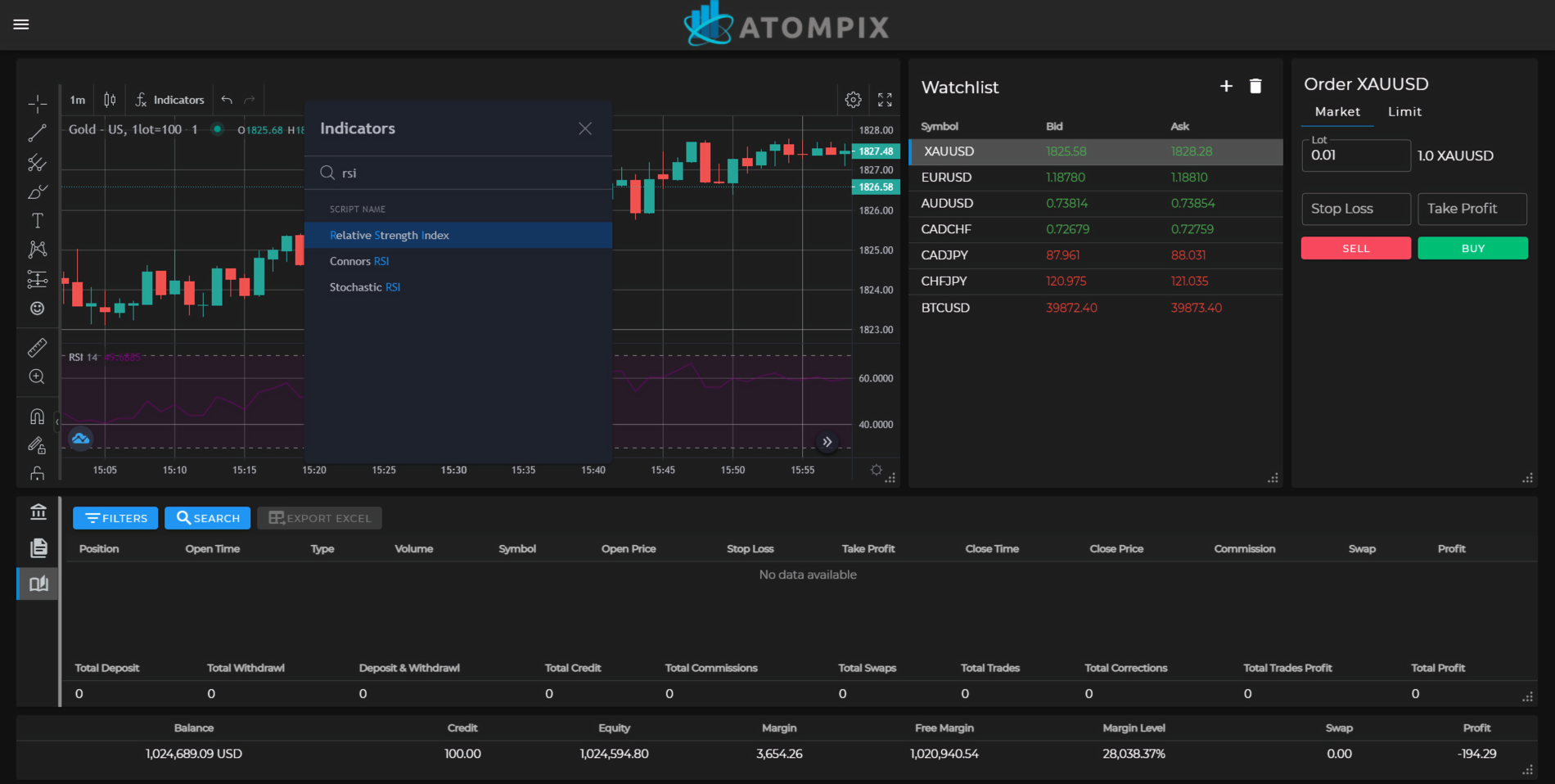 Atompix is one of the latest technologies in the market, offering high-definition charting, built-in indicators, one-click trading and one of the most convenient white-label solutions for brokers around the world.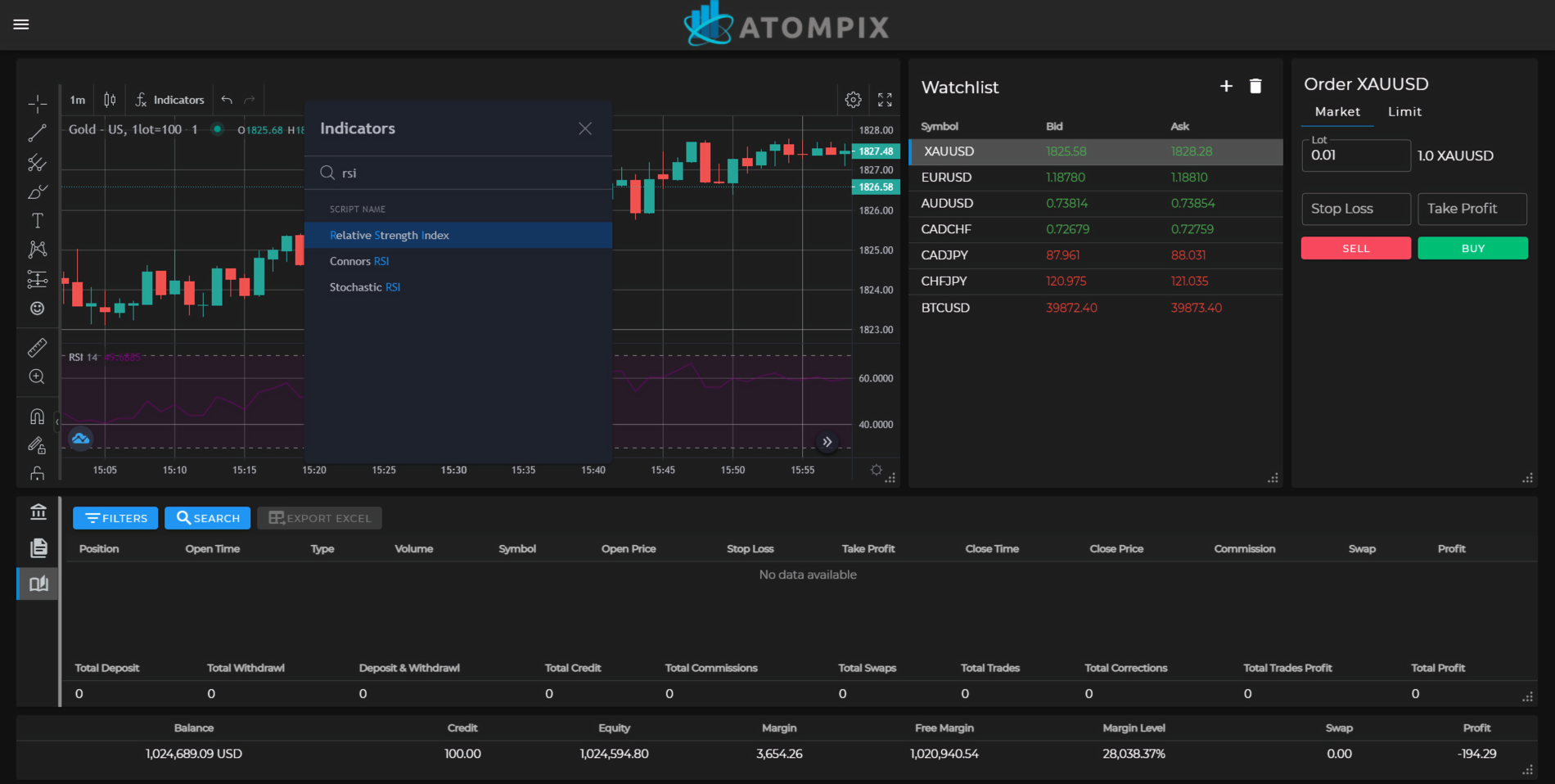 With over 160,000 active users and 500 employees across 6 offices, Atompix is a globally recognized multi-asset trading platform. Our services cater to brokerage companies based in Europe, America, Asia and Australia.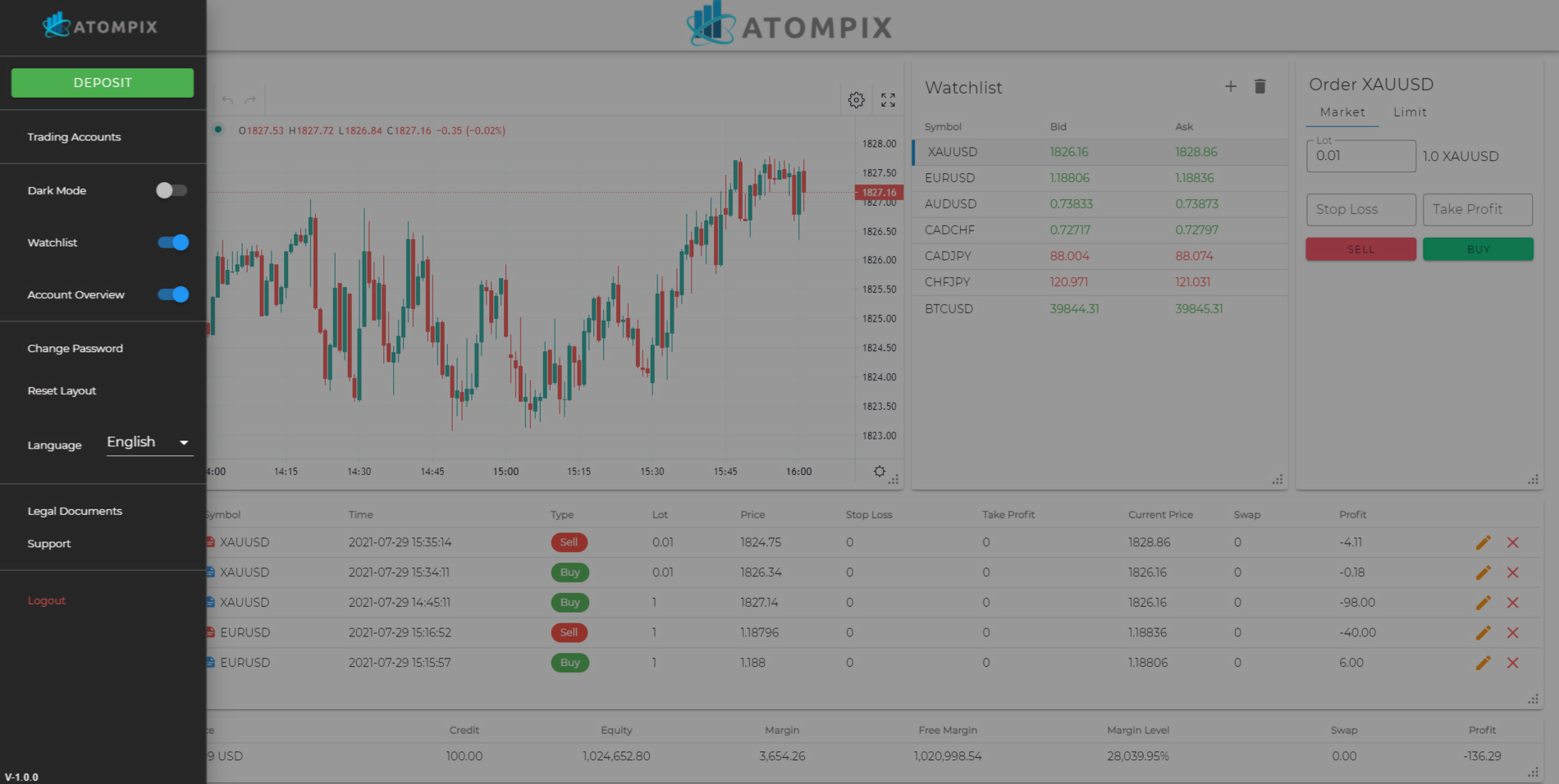 Reach out to our team for an inquiry to open a Demo Account or request to start your brokerage with Atompix now.