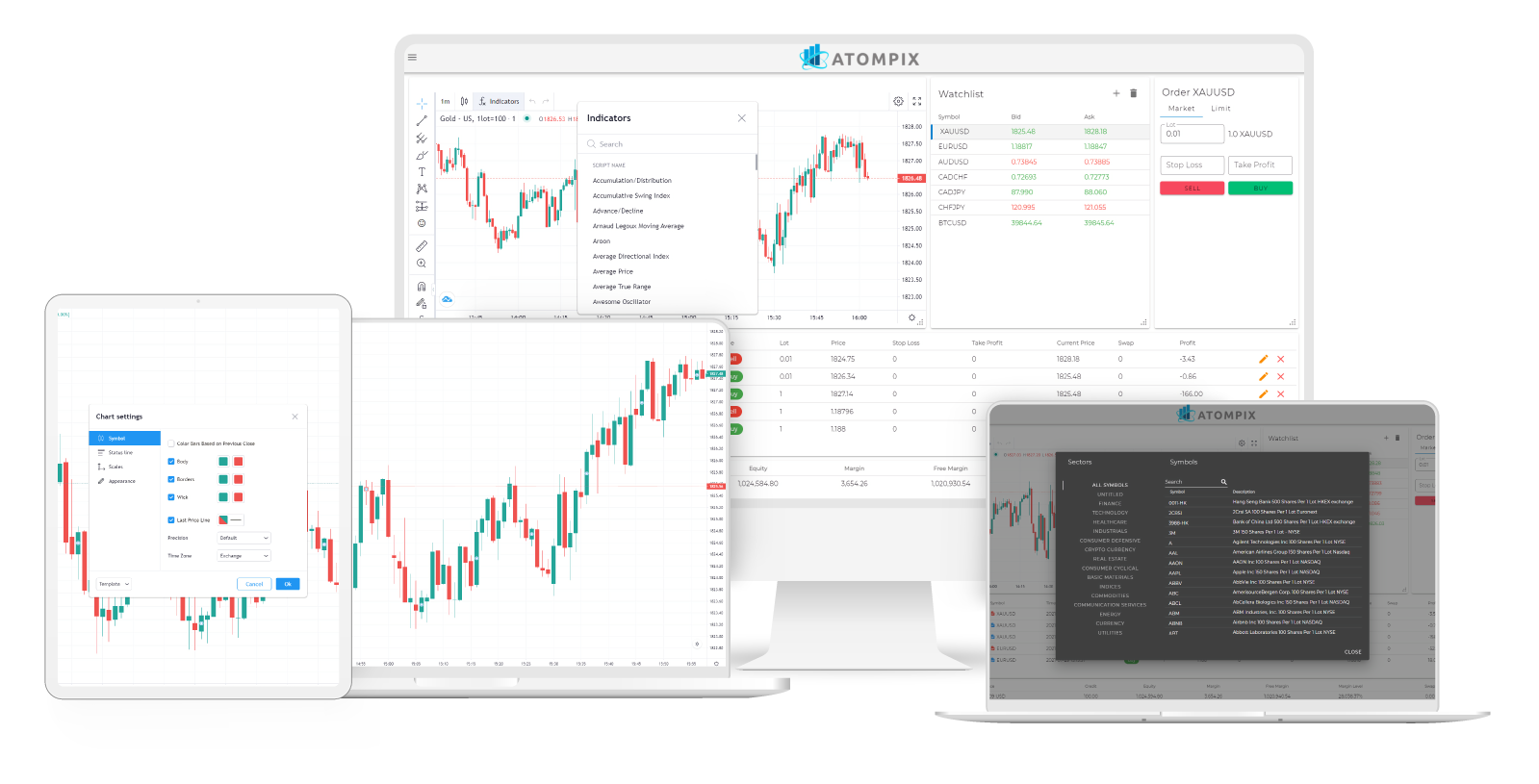 Atompix allows you to start trading from any browser and operating system, including Windows, Mac and Linux. This easy to integrate multi-asset platform offers full brokerage services to companies without the need of any additional software.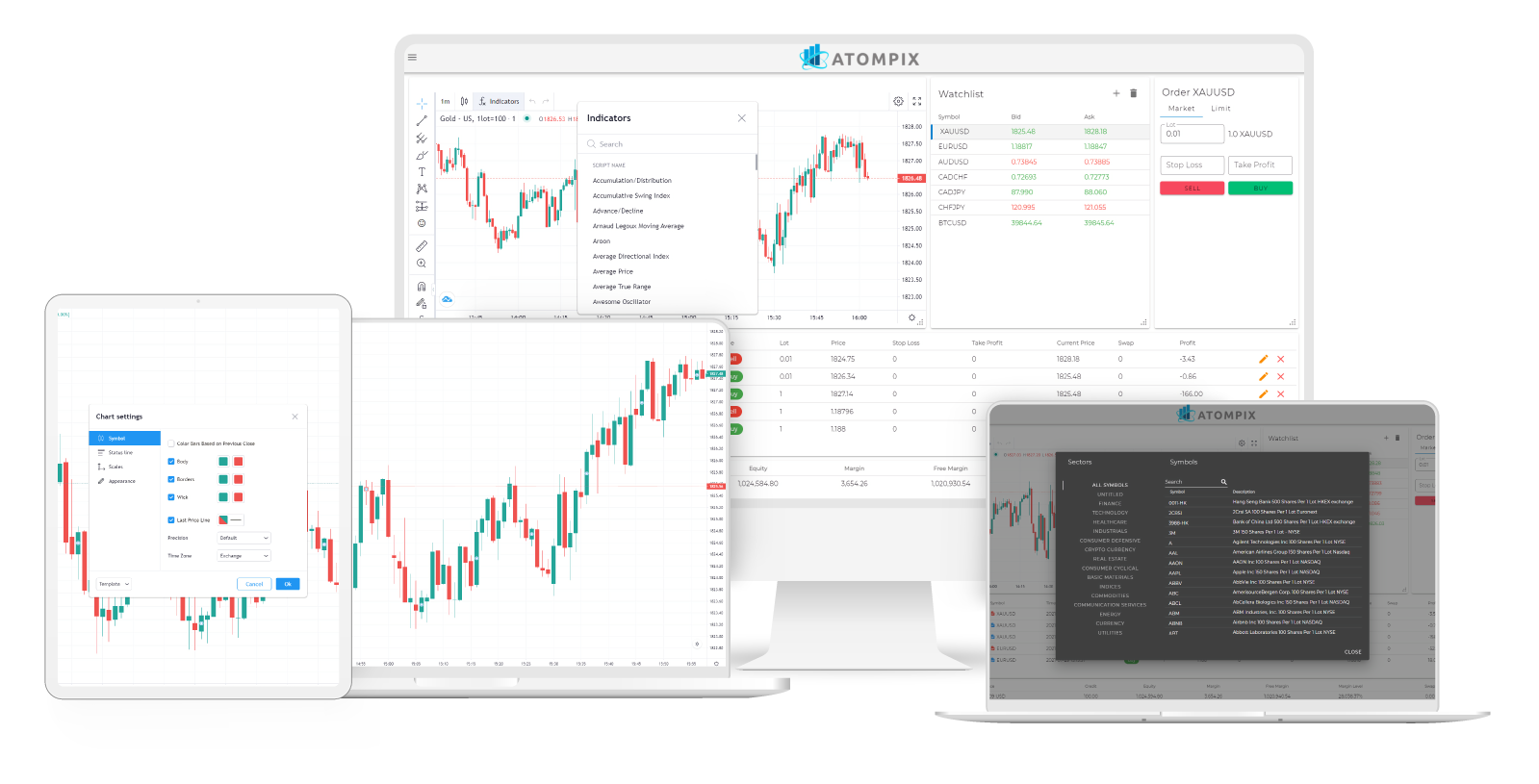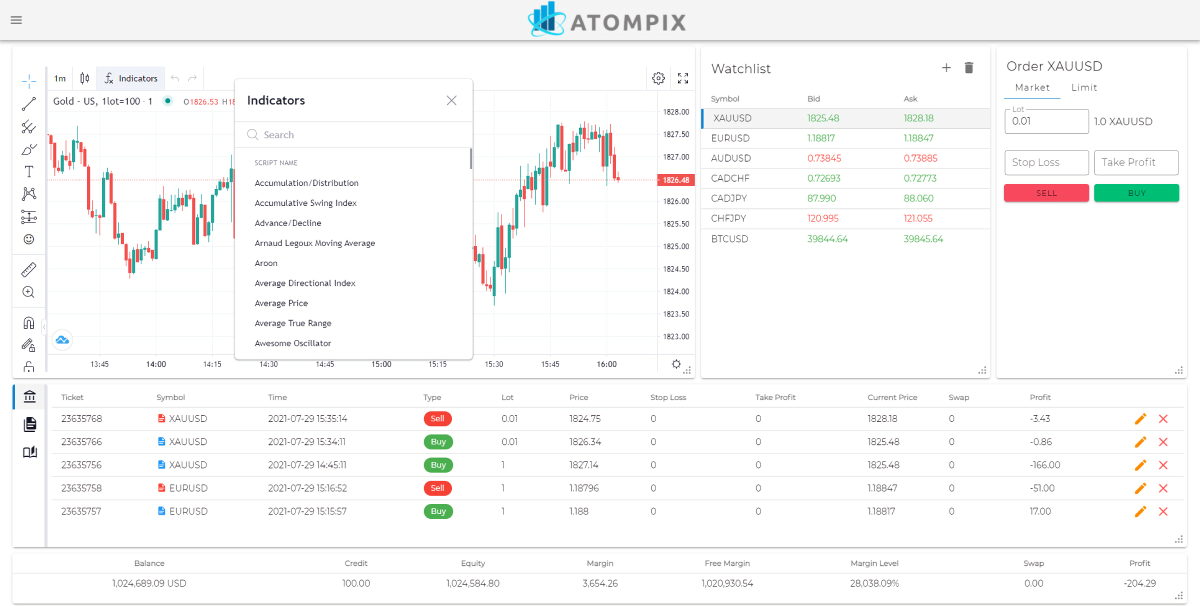 Open a demo account before downloading Atompix for a complete view of our exclusive trading tools and platform functionalities, or watch the demo video for an in-depth rundown of the trading platform.
Reach out to our team for an inquiry to open a Demo Account or request to start your brokerage with Atompix now.